Pihl Law
Pihl Law and Mark Pihl are committed to providing each client with expert legal and personal attention to the specific legal challenges of the case. Mark Pihl has served the legal needs of clients throughout the State of Oregon in Federal and State Courts. Mark is a proven problem solver in the legal arena. It's important that you get experienced legal representation that you can trust when you find yourself in a dispute in a contractual matter, potential litigation, or a criminal matter. Mark does his utmost to zealously represent your individual needs.
Firm Overview
For more than 27 years, Mark has been solving the legal needs of his community. Mark and Pihl Law serves our clients throughout Clackamas, Marion, Multnomah, Polk, Washington, and Yamhill counties. Pihl Law is dedicated to maintaining and providing personal relationships with clients by fielding concerns and questions quickly and during the course of your case.
Legal Background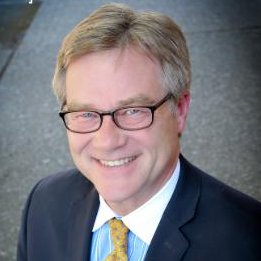 Mark has served his client's litigation and legal needs for over 27 years. After starting in civil litigation, Mark became a DDA in Washington County prosecuting criminal cases for approximately eight years before prosecuting criminal cases for the City of Lake Oswego. At the same time, he began to litigate complex civil business matters. During his three years practicing in Chicago, IL, Mark honed his civil litigation skills. Since returning to Oregon in 2004, Mark has been dedicated to obtaining the best possible outcome for each client. His practice areas include:
Business law and litigation
Civil litigation
Criminal defense
Professional
Involvement
Mark is actively serves his community, developing working relationships with businesses, governmental agencies and other professionals.
His past and current affiliations include:
Yamhill County Circuit Court Pro Tem Judge (2011-present)
Yamhill County Bar Association (Executive board member: 2011-present; President: 2012-2014)
Bars Associations in Clackamas, Multnomah, Washington, and Yamhill Counties
Oregon State Bar Association
US District Court of Appeals – Ninth Circuit
United States District Court – Oregon
Illinois State Bar Association (2001; inactive)
Lakeridge High School Pacer Athletic Club (2008-2012), President (2010-2012), Vice-President (2009-2010)
Law Instructor, Sumner College (2012-2015)
Recreational Basketball Coach (retired)
Pihl Law
235 NE Third Street, Suite 6
McMinnville, OR 97128
5895 Jean Road, Suite 109
Lake Oswego, OR 97035
Office: 503.686.0222
Mobile: 503.460.7278
Email: info@pihllaw.com